Triton Transfer Live Stream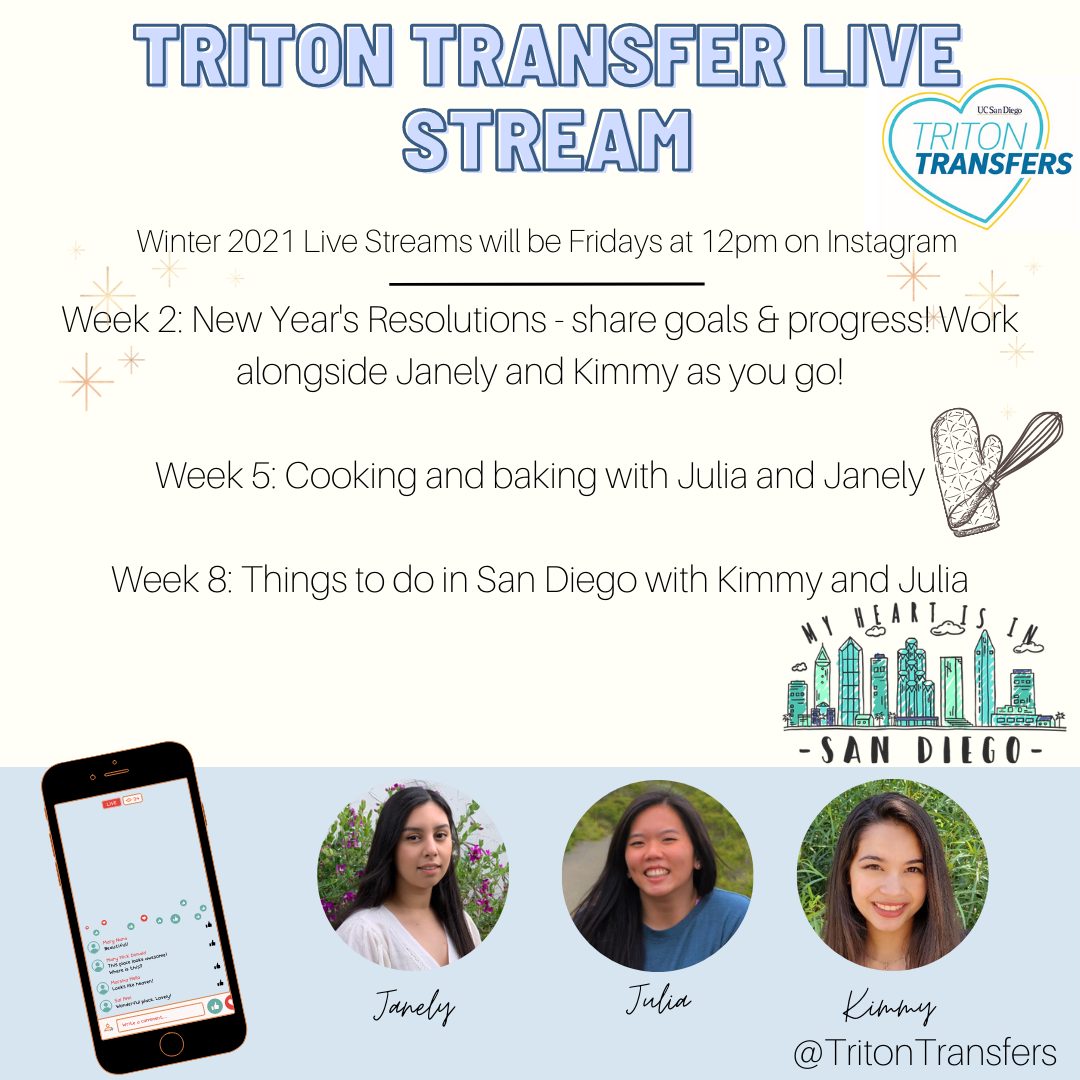 Live Streams are regularly scheduled informal chats moderated by the Triton Transfer Hub. Each week will focus on a specific topic. You can join in by using the chat to post your thoughts and questions to the group as well as the moderator and any guests we bring in.

Winter 2021 Live Streams will be Fridays at 12pm on Instagram during weeks 2, 5 and 8! Topics:
Week 2: 

New Year's Resolutions - share goal and progress! Work alongside Janely and Kimmy as you go!

Week 5: 

Cooking and baking with Julia and Janely

Week 8: 

Things to do in San Diego with Kimmy and Julia
Can't make it live? We will record and post our previous topics on IGTV and YouTube.
 All members of the Triton Transfer Digital Community will be expected to follow the community guidelines: