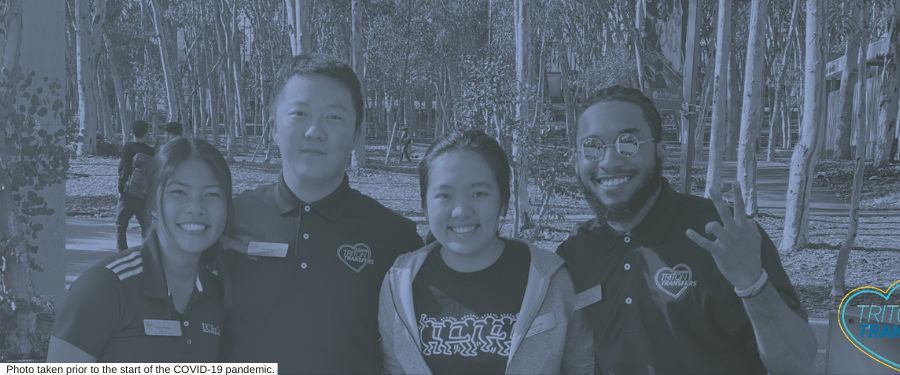 The Triton Transfer Hub is Fully Online!
During Spring 2020, we are moving our resources, events, and services to be fully online during Spring 2020. Join us in the Triton Transfer Forum, attend Meet Ups and Social Hours, or schedule a time to meet with a peer coach virtually.
Take us wherever, whenever

About The Program
See the Transfer Student Success Coaching Program's mission, vision, program goals, and learning outcomes
Learn More
Meet Your Peer Coach
Schedule an online meeting with your coach; they are here to help you!
Peer Coach Appointments
Previous
Next
Triton Transfer Storytellers Contest & Gallery
Each year, Transfer Student Success hosts the Triton Transfer Storytellers Digital Art Contest & Gallery, an art contest which allows transfer students to share their identities and experiences.
Triton Transfer Hub
Get connected with other transfer students, attend events, study, and hang out, within the Triton Transfer Hub.
Resources
Whether you are a prospective, incoming, or current transfer student, we have curated or created resources just for you.
Spotlights
Meet fellow students, as well as faculty and staff who have all walked in your shoes.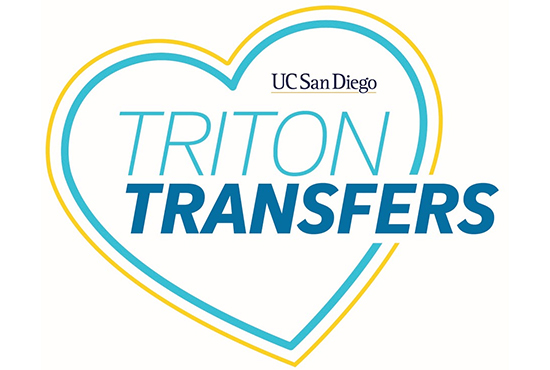 Triton Transfers
Transfer Student Success provides resources, services, and programs to empower Triton Transfers to achieve their goals as they navigate UC San Diego's academic and cultural landscape. Learn more about our mission and vision, and meet our team!
FOR FACULTY AND STAFF
Looking to learn about transfer students at UC San Diego and beyond? We have an array of resources for faculty and staff. Work with our team to make your programs and classrooms transfer-friendly.
 CONNECT WITH US