Congratulations, Class of 2023 Triton Transfers!
Transfer Grad Celebration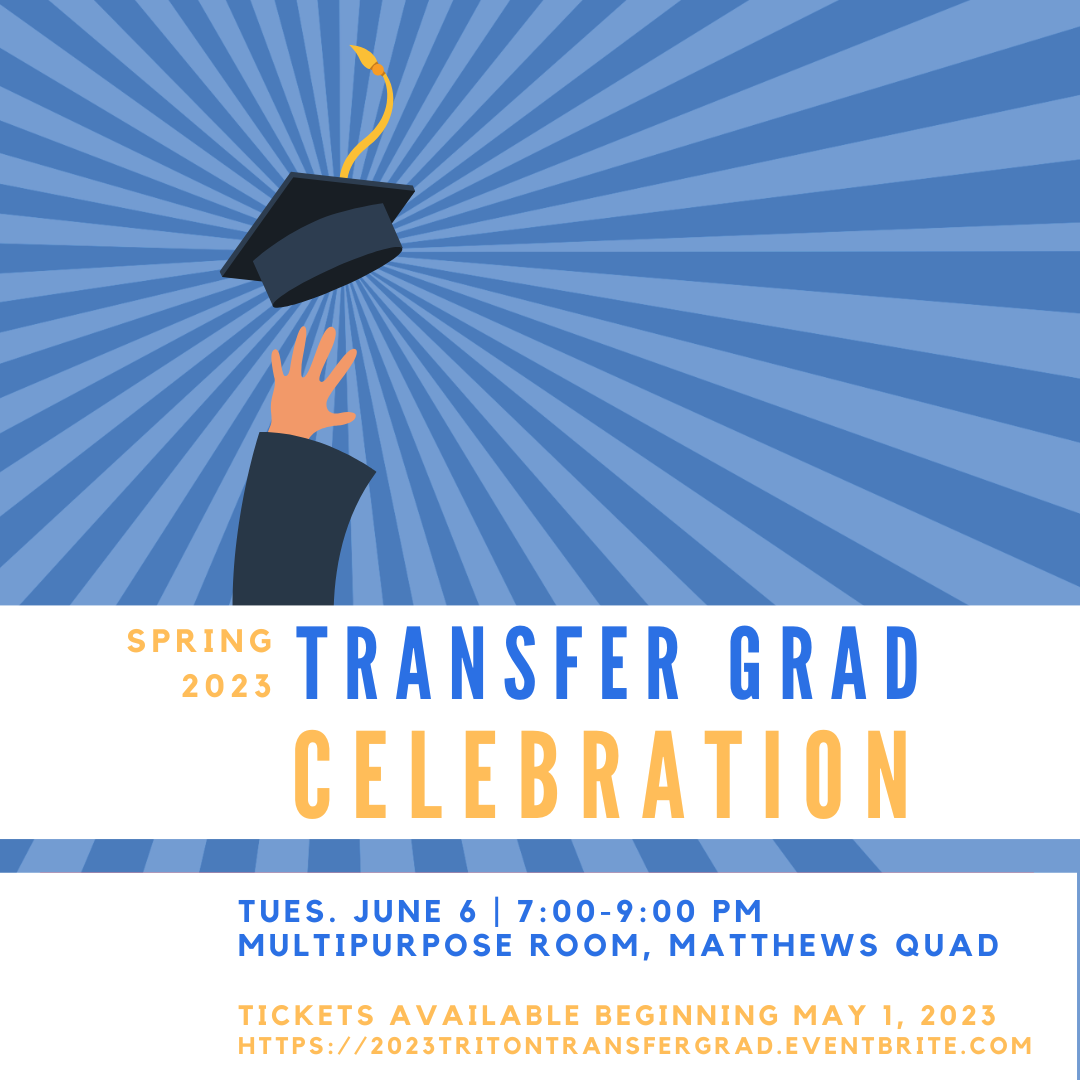 Tuesday, June 6th, 7:00-9:00pm
MultiPurpose Room, Matthews Quad

In honor of this milestone, join the Triton Transfer Hub, your Undergraduate Colleges, and the All Campus transfer Association (ACTA) as we discuss how to remain engaged as a transfer Triton graduate. Listen to a guest alumni speaker talk about their journey, their transition from undergrad to the real world, and how to recognize this huge accomplishment. Appetizers and dessert will be provided to wrap up the ceremony. Graduating seniors (including Summer 22, Fall 21, Winter 22, Spring 23, Summer 23) are invited to attend.Tickets are sold out!
If you did not get a chance to get a ticket, please do consider joining us at our other grad events!
---
TAKE THE TRANSFER EXIT SURVEY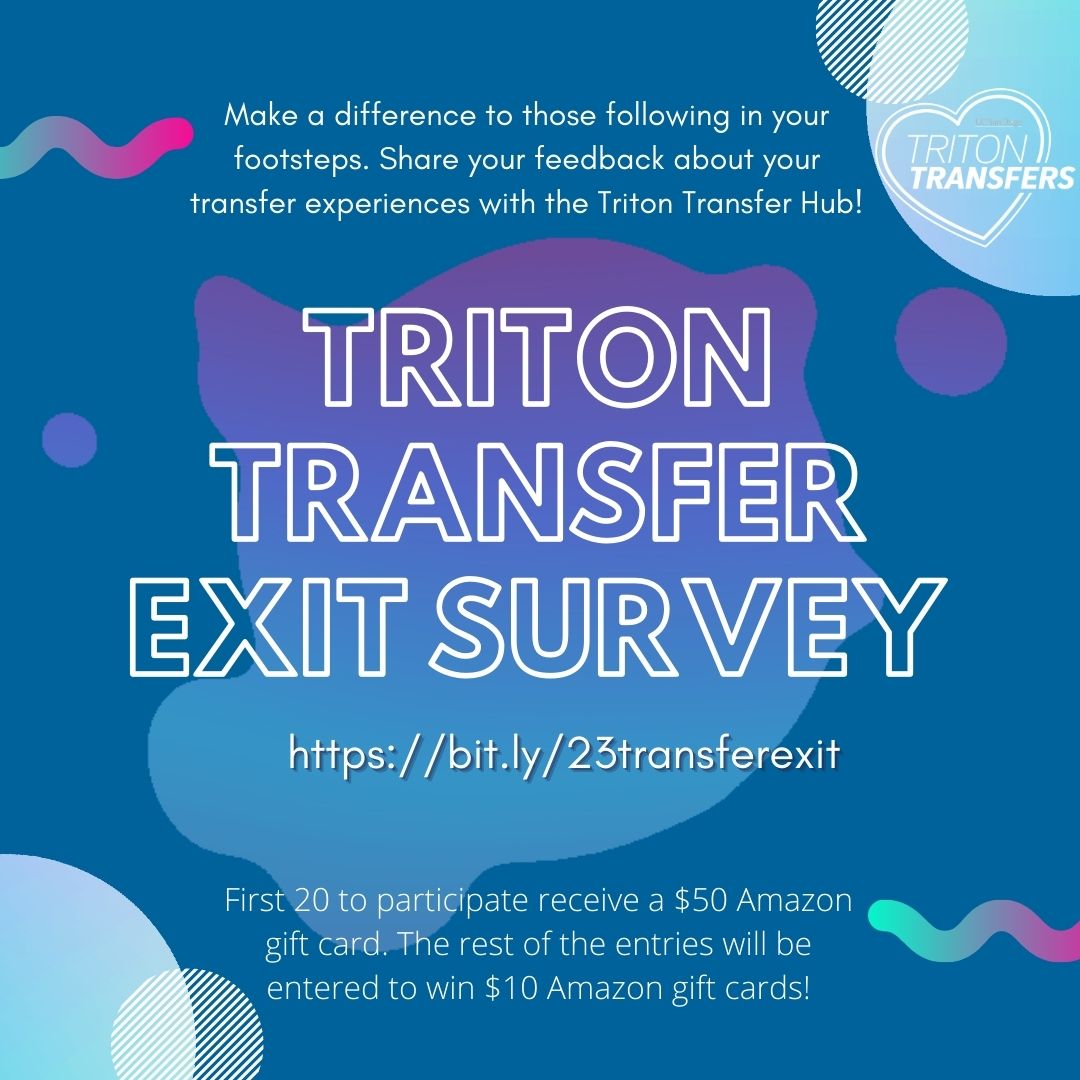 Available all through the month of May! 

Make a difference to those following in your footsteps. Share your feedback about your transfer experiences with the Triton Transfer Hub! 
The first 20 to participate receive a $50 Amazon gift card. The rest of the entries will be entered to win $10 Amazon gift cards!
Take the survey now: https://bit.ly/23transferexit 
---
Grad Cap Decorating
Tuesday, May 30th- Thursday, June 1st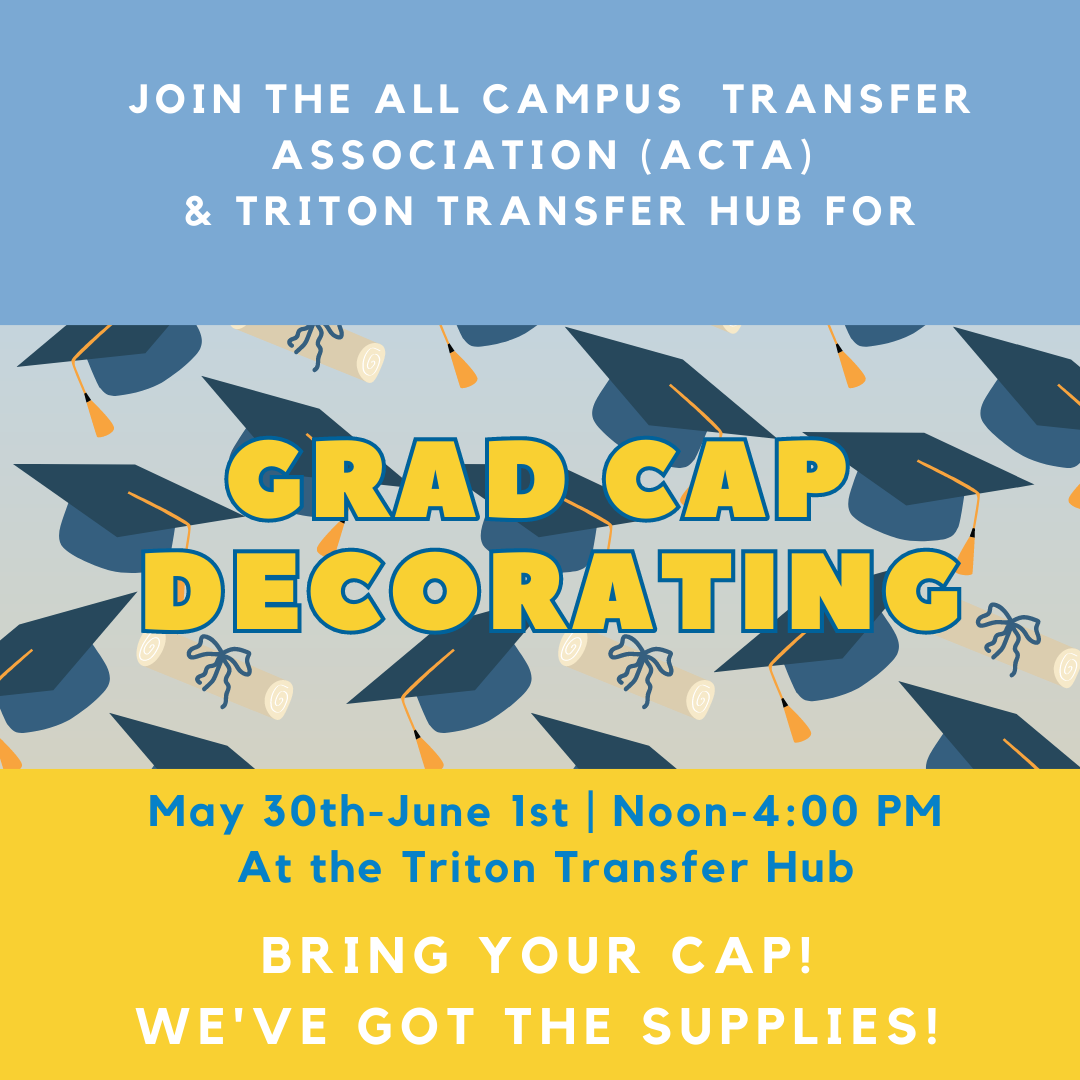 12:00pm-4:00pm
Triton Transfer Hub, Pepper Canyon Hall, Room 261
Join us at the Triton Transfer Hub for Grad Cap Decorating! Bring your graduation cap and we've got the supplies!