Prospective Students
Get Tips from the Transfer Peer Coaches in the Triton Transfer Hub!
Looking to Apply to UC San Diego?
UC San Diego's Undergraduate Admissions has everything you need to know. Visit their website for application requirements, timelines, and connections with the University Admissions team.
View the New Transfer Student Guide
Once admitted, it can be difficult to prioritize as a new transfer student. A New Transfer Student Guide was created by our transfer peer coaches to ensure you are making the most out of your time at UC San Diego before and during your first quarter.
Meet with a Peer Coach
You might have A LOT of questions about coming to UC San Diego - and who better to ask than a current Triton Transfer? Our coaches are here for you. Learn more about our Triton Transfer Peer Coaches, and make an appointment!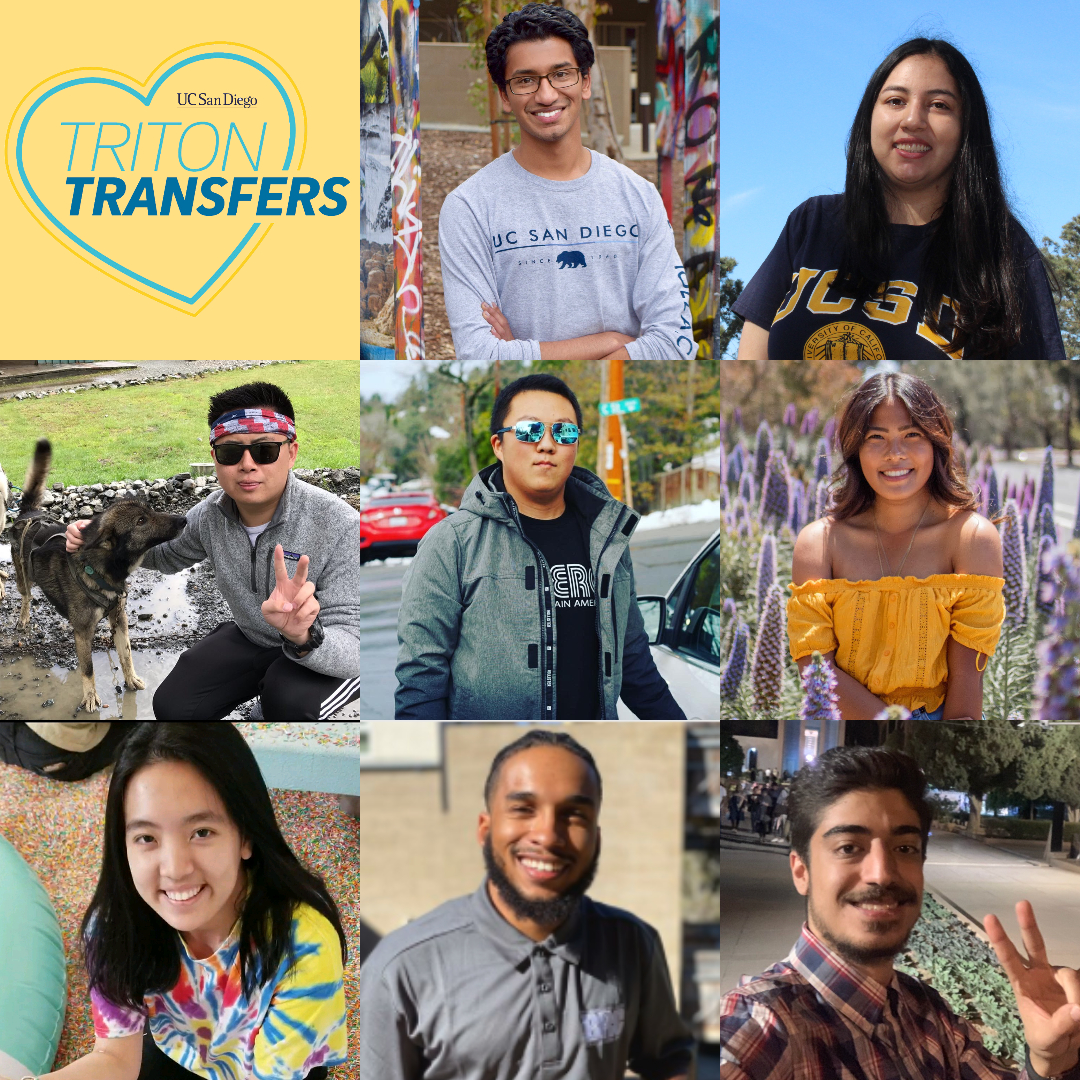 Incoming Student FAQs
As an incoming student, you may have a ton of questions. Have no fear, our FAQs are here!
Incoming Students
See if you are eligible to participate in these great summer programs:

Path, Division of Arts and Humanities

Transfer Summer Prep, Jacobs School of Engineering