Congrats Class of 2023!
Join us in a celebration of YOU! Don't forget to take the Transfer Exit Survey on your way out!
Why visit the Triton Transfer Hub?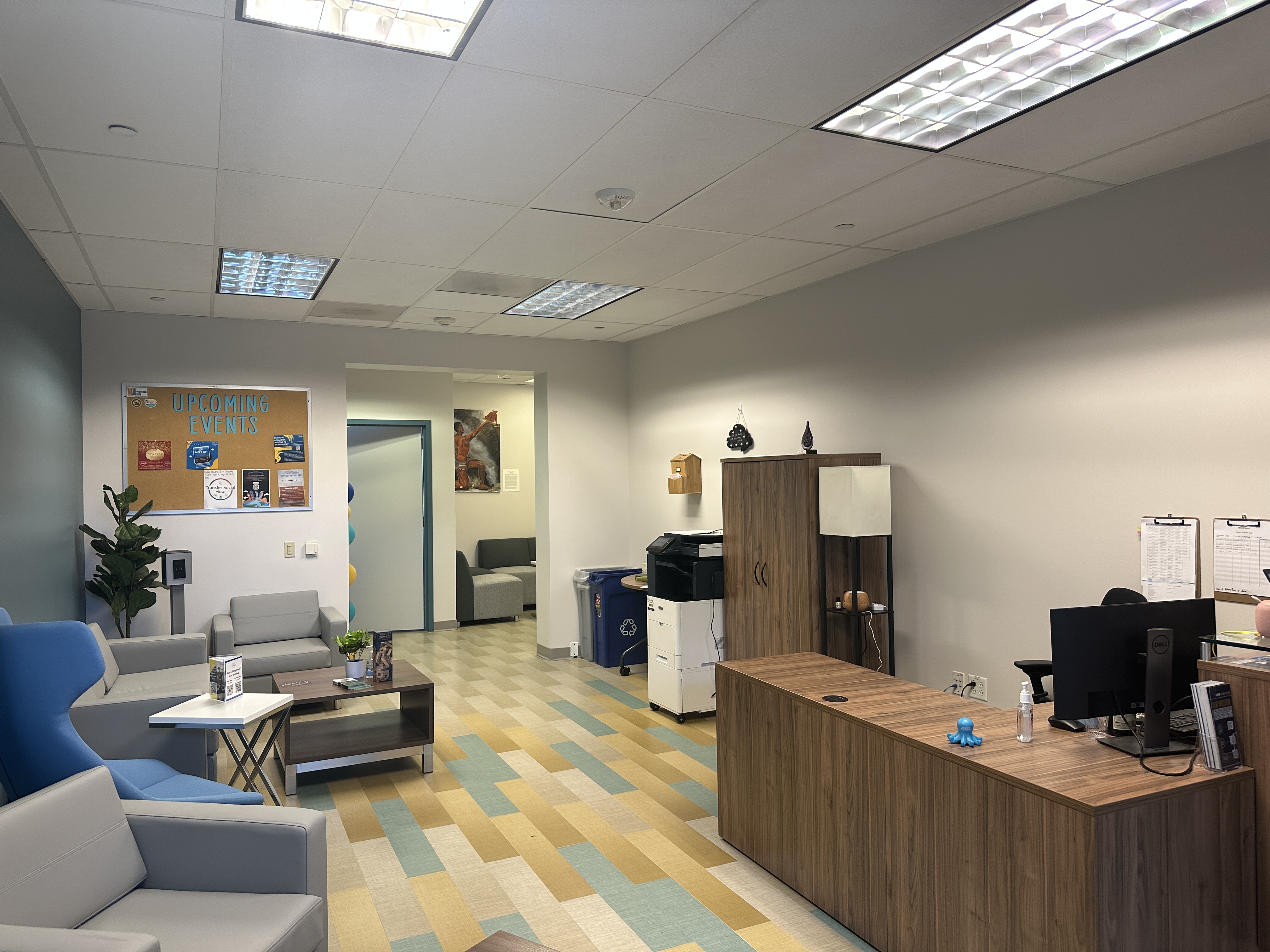 Your Triton Transfer Hub team is ready to support you at UCSD! Our space has:
Reservable quietly and group study space
Community building opportunities
Free printing
Snacks and coffee 
Triton Transfer Storytellers Gallery winning designs on display!
Your peer coaches ready to support
Transfer Learning Strategist (w/ the Achievement Hub)
Other social, professional and academic events!
Whether you have a question big or small, or simply don't know where to start, we're here for you! Drop by the Triton Transfer Hub!
Meet with a Peer Coach
You might have A LOT of questions UC San Diego, classes, and much  more - and who better to ask than a current Triton Transfer? Our coaches are here for you. Learn more about our Triton Transfer Peer Coaches, and make an appointment!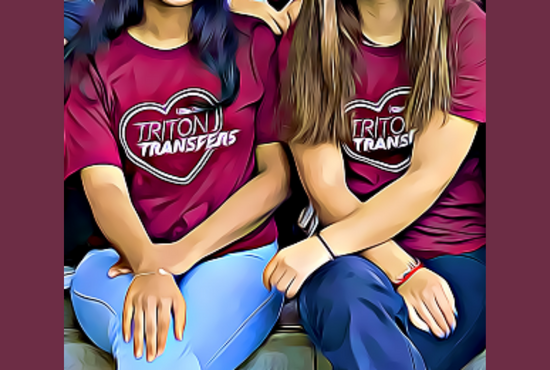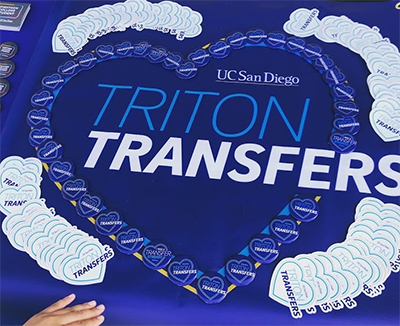 Upcoming Transfer Events
Check out our quarterly events we put on based on YOUR feedback, including National Transfer Student Week and the Triton Transfer Storytellers Gallery!
Room Reservations
We have reservable space for your quiet study or small event needs. Find your space today!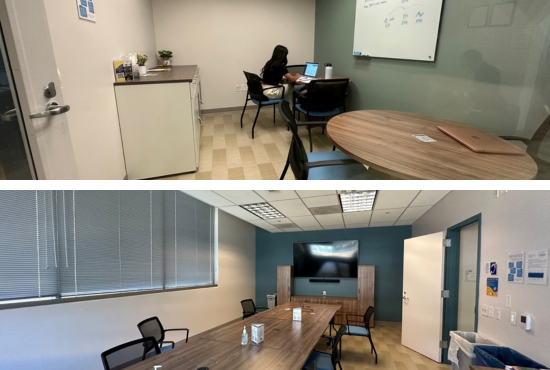 Check Out Research Opportunities
One of the many perks of UCSD is the MANY opportunities and ways to get involved in research. As there are so many options, knowing where to start can feel daunting. Check out our Undergraduate Research Support for Transfers page and make an appointment with the Undergraduate Research Transfer Coordinator.
Triton Transfer Storytellers
Winter 2023 contest information is now available. Participate for a chance to win $1,000.
Resources
Whether you are a prospective, incoming, or current transfer student, we have curated or created resources just for you.
Transfer Tell-Alls
Curious about other transfer experiences? View our blog, Triton Transfer Tell-Alls
Missed an Event?
We've got you covered. Visit our YouTube Page for videos on professional and academic success.
Get Involved
There are so many ways to get involved on campus, including many transfer clubs and organizations. Browse your options and get involved today!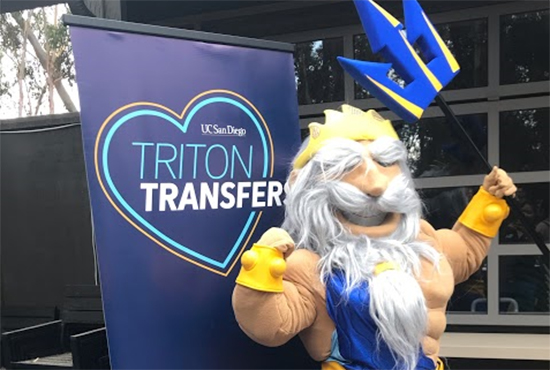 Transfer Student Success provides resources, services, and programs to empower Triton Transfers to achieve their goals as they navigate UC San Diego's academic and cultural landscape. We assist students in their transition through active engagement in opportunities that support their paths and build community so they thrive academically, professionally, and personally.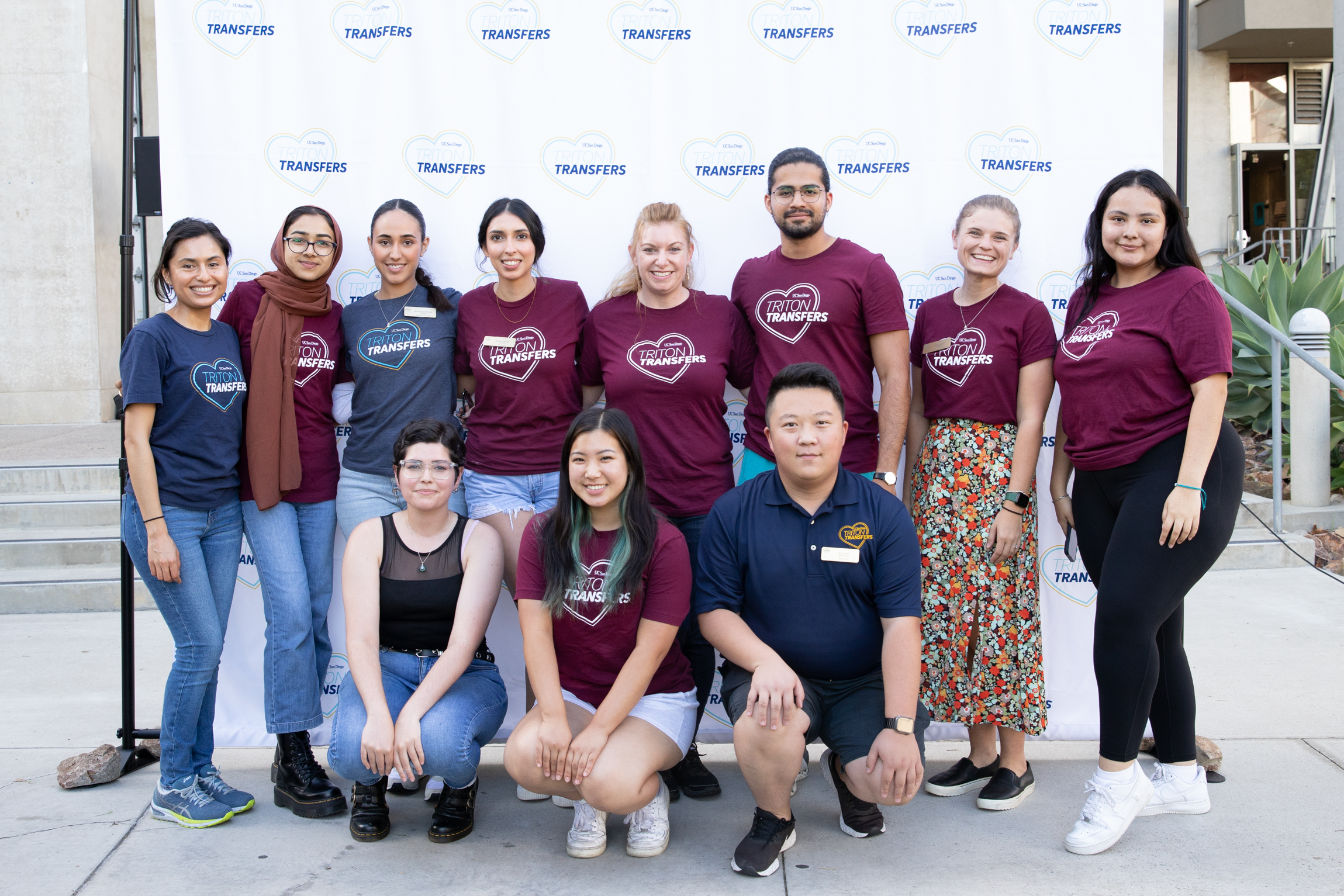 CONNECT WITH US